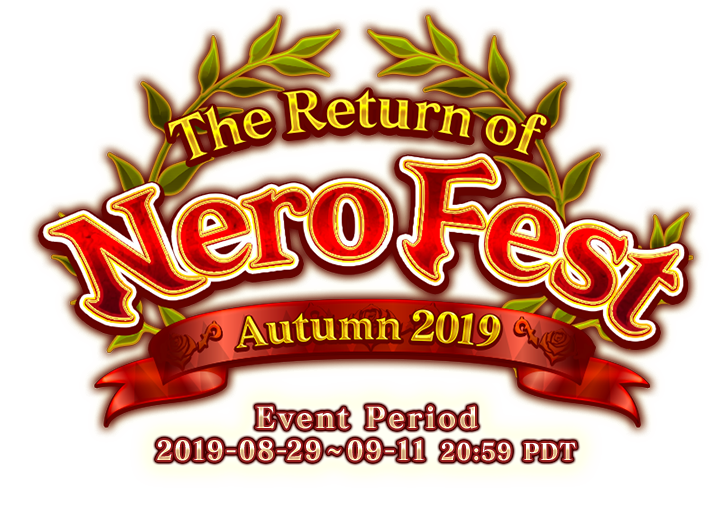 General Information
Guide(Work in Progress) – Revival 2018 CQs and Support Setup has been added. 2019 CQ's will be added later.
Excel Sheet Version can be accessed here:
Must Complete Fuyuki Singularity to Participate in Main Event.
Nerofest is estimated to last around 14 days starting from 8/29 0:00 til 9/11 20:59 PDT.
The Event is a Lottery Event with some Challenge Quests.
There will be three different rotations with each rotation lasting approximately 4 days each with the last rotation lasting 6 days.
There are no actual story main quests for this event with the exception of a few cutscenes with no battle.
This event is one of the few chances getting in Limited Servant SSR Lancer – Brynhildr, you'll have have only one more chance afterwards.
Unlike other lotto events, you have a full 14 days to farm the most optimal nodes, so spend your apples and farm this event as much as possible.
You will have the opportunity to obtain a costume for Nero by completing the 6th Lotto Box.
Walkthrough
Roll SQ/FP Gacha and try to get some CE's.
Start off with setting up teams for farming Event Currency to buy out the Shop CE's ASAP.
Make sure to do every Node atleast once to get the first time clear reward – Apples for refilling.
Farm 40 AP Expert for Bronze and Silver Coins. Once you got all the Bronze you want, stop and move to the next step.
Farm 40 AP Heroic for Gold and Silver Coins.
Farm Enough Event Currency for each type to buy out the Shop CE's and begin setting up your Lotto Farming Team and Support Setup Formation.
Buy out all the Shop CEs and start preparing your Lotto Farming Team.
You have a two options here:
Farm Expert/Heroic to finish up Event Currency Grind while getting Petals until you have roll 5 Lotto boxes and got all 5 Lotto CE's.
Start Farming Champion Nodes for Petals and gather all 5 Lotto CE's.
Once you get all 5 Lotto CE's immediately Max Limit Break it and stick it on your Main Damage Servant.
Make sure to pace yourself and focus on farming rotations where you can run the most efficiently in terms of drops and time.
When Farming Petals, here are some things to note for each rotation's Champion node:
Qualifier – Drops Gold Archer Gems at better rates than Training Ground. Drops Scarabs and Serpent Jewels are lower rates than normal areas.
Main Battles – Drops Wine and Horse shoes at lower rates compared to normal free quests.
Finals – Drops Hearts and Pages at lower rates than normal. Drops Gold Caster Gems at a worse rate than Training Ground.
While the Petal Nodes don't have amazing ascension material drop rates, it is still a worthy consideration when farming many runs.
The Challenge Quests are fairly difficult and not newbie friendly, do not worry if you cannot beat the challenge quests, just focus on lotto farming then.
Infographic by Kevinrealk: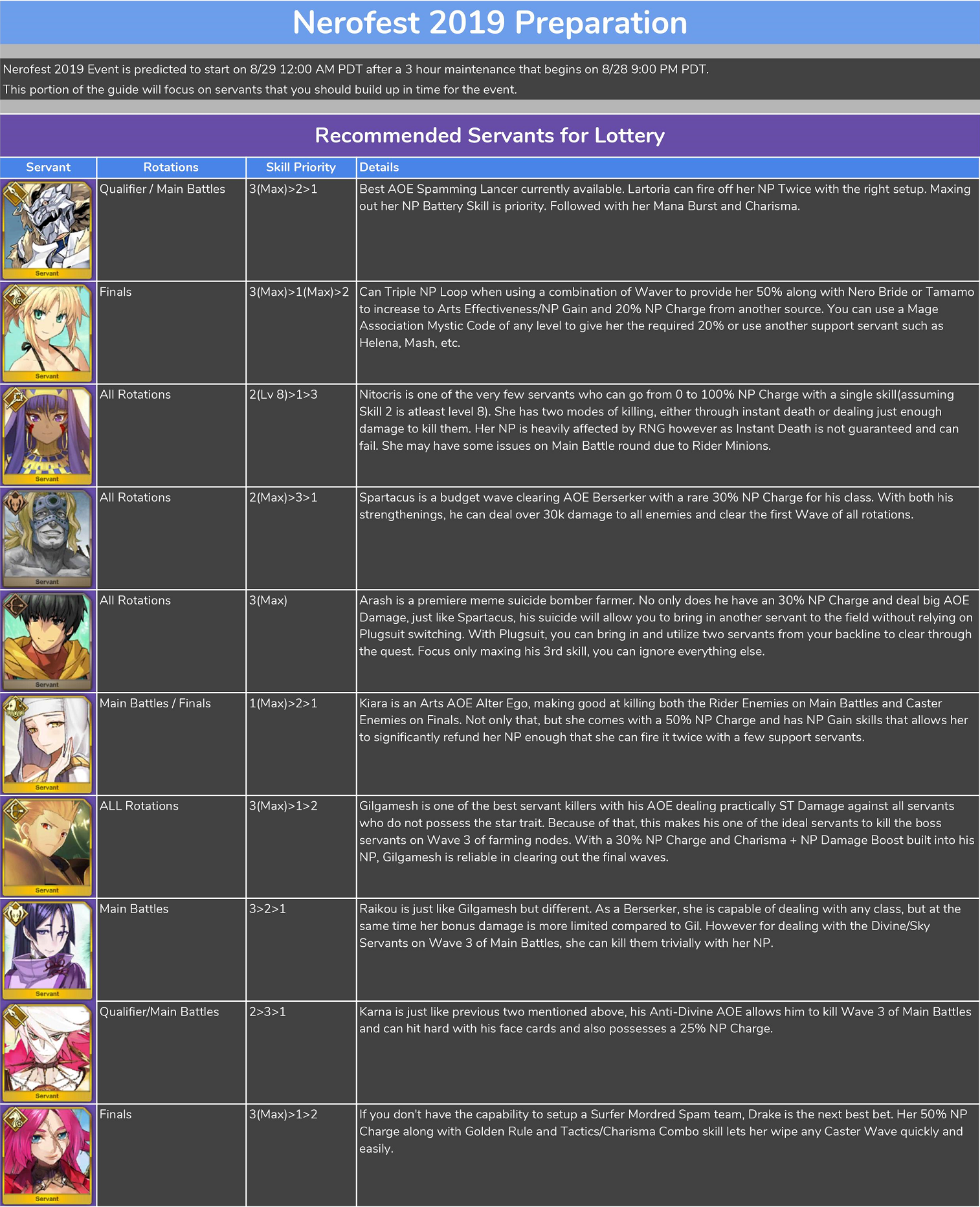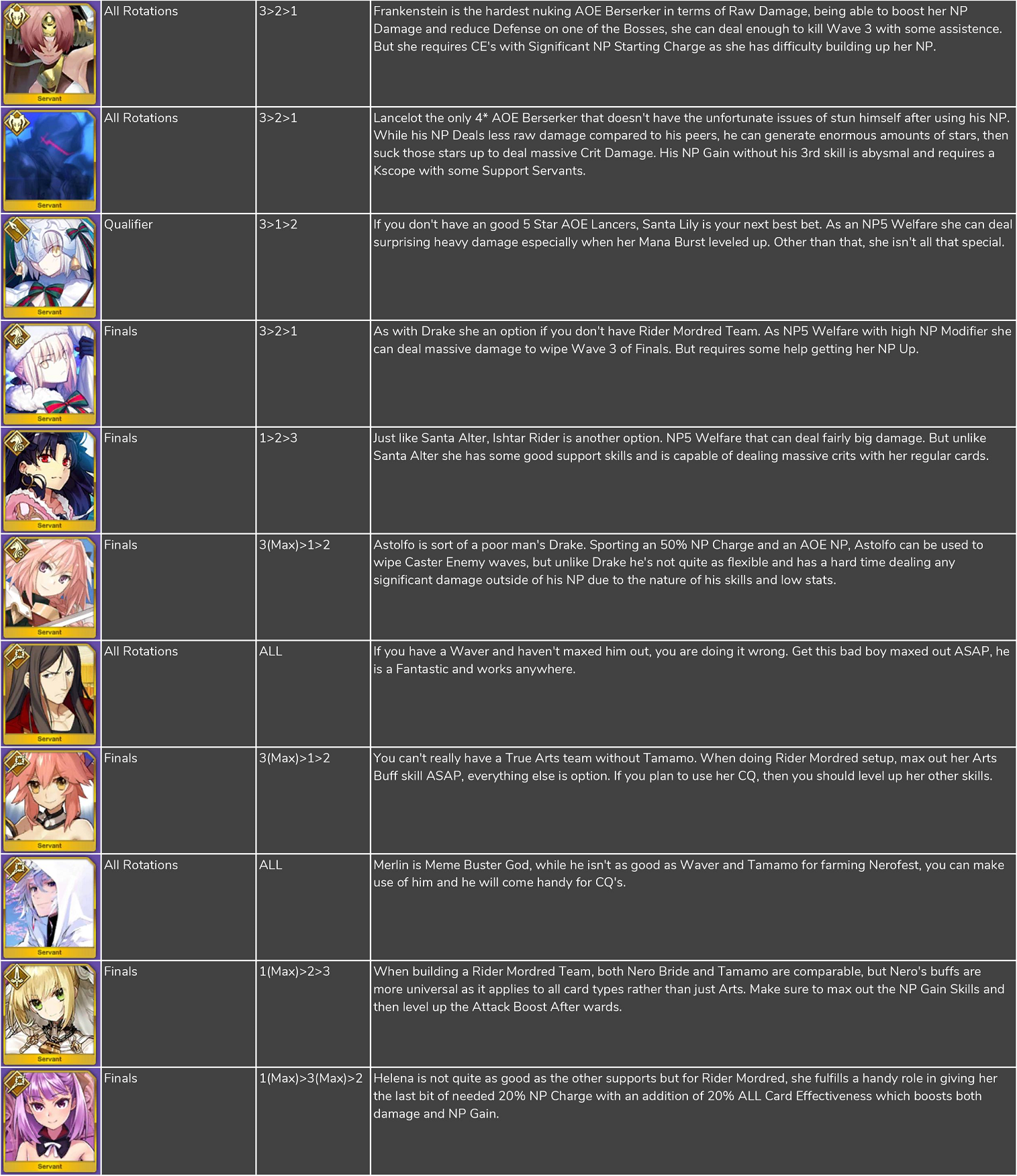 Support Formation Setup Recommendation
NOTE: This is just a recommendation, you are free to go with as you see fit. You can make adjustments to your support as the rounds go by. 
Have Questions, Feedback, or just wanna chat? Join us on Discord:
This guide and site has been made possible from help and support from our contributors. If you would like to help us in our future works then you can support us through Patreon:
Lord Ashura needs coffee to make guides. If you want to buy me some coffee then click here!