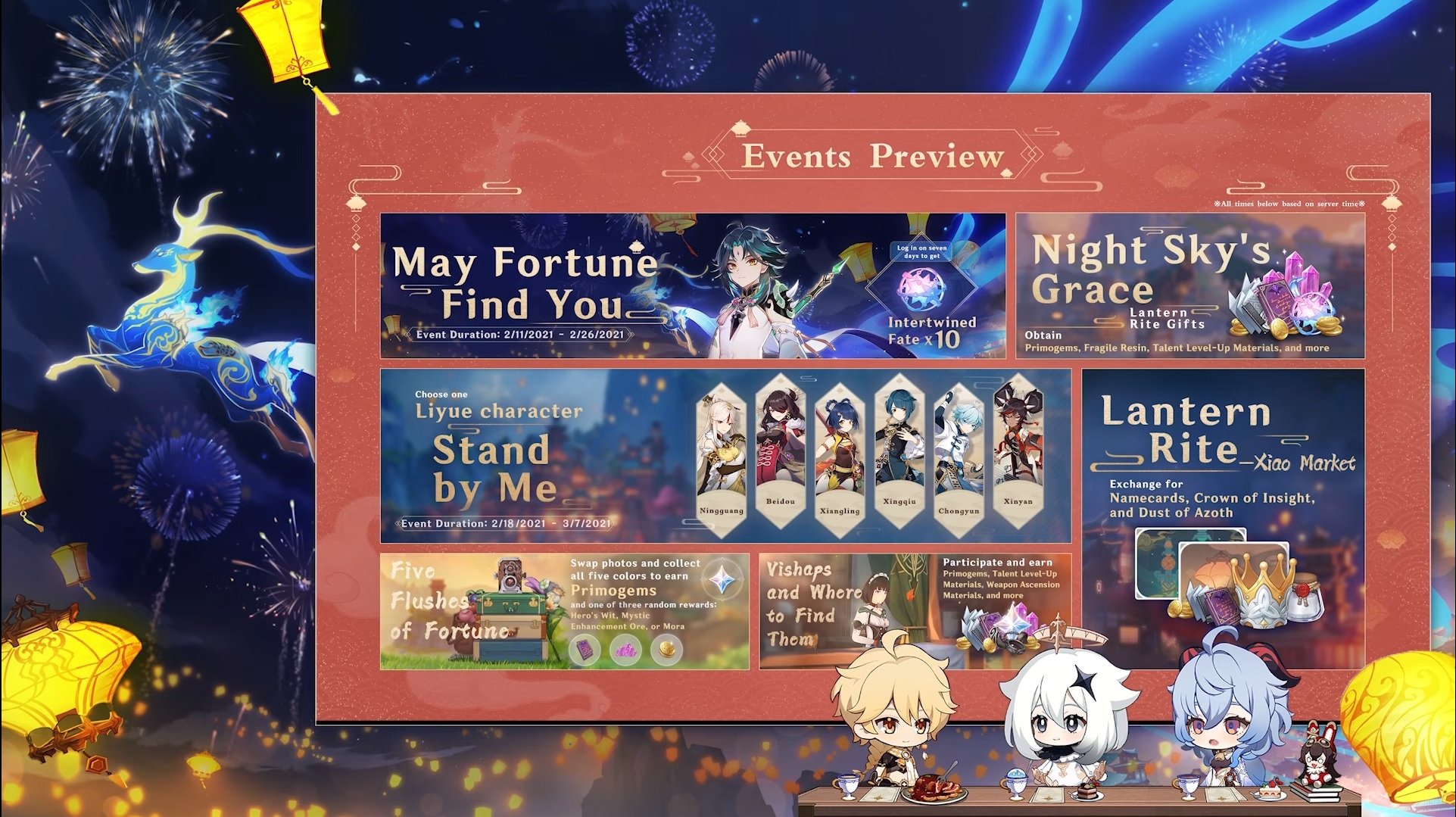 A brand new update for Genshin Impact arrives on February 3rd of 2021. The Update 1.3 will feature the long awaiting character Xiao. Here are some details:
Xiao's Banner will starting on Feb 3rd. Keqing will have a separate Rate Up Banner on

Feb 17th

.
Xiao is a 5 Star Anemo Polearm user, he specializes in plunging attacks, taking no fall damage regardless of height from plunging attacks and dealing more damage the longer he falls.
Xiao's Burst enhances his offensive capabilities at the cost of his health.
Xiao Story Quest will be available.
During the event duration, his story quest

will not require a Story Key and will have a lower Adventurer Rank requirement of 23

.
After the event is over, the quest

will require an Adventurer Rank of 32 and will require a Story Key.
Update 1.3 will feature some new limited time events and rewards:
Free 10 Intertwined Fates for logging in during

Fed 11 -26

.
There will be an opportunity to earn

1600 Primogems

for a total of 20 summons when combined with the intertwined Fates.

Free 4 Star Liyue Character

of their choice during the period of

Feb 18th to March 7th

.

Double bonus

for either Mora or EXP Leyline for

3 times each day

(Can only use 20 Resin Redemption for this. Can't use Condense Resins).

New Event – Lantern Rites

, will provide players the opportunity to earn more rewards such as Hero's Wit, Mora, Ascension Fragments, Talent Books, etc.
Lantern Rites will feature multiple parts with a

new game mode

.
In addition, there will be a

mini-event – Five Flushes of Fortune

, which will require players, each day, to take pictures pertaining to a specific subject using the new Kurious Kamera in order to obtain more rewards.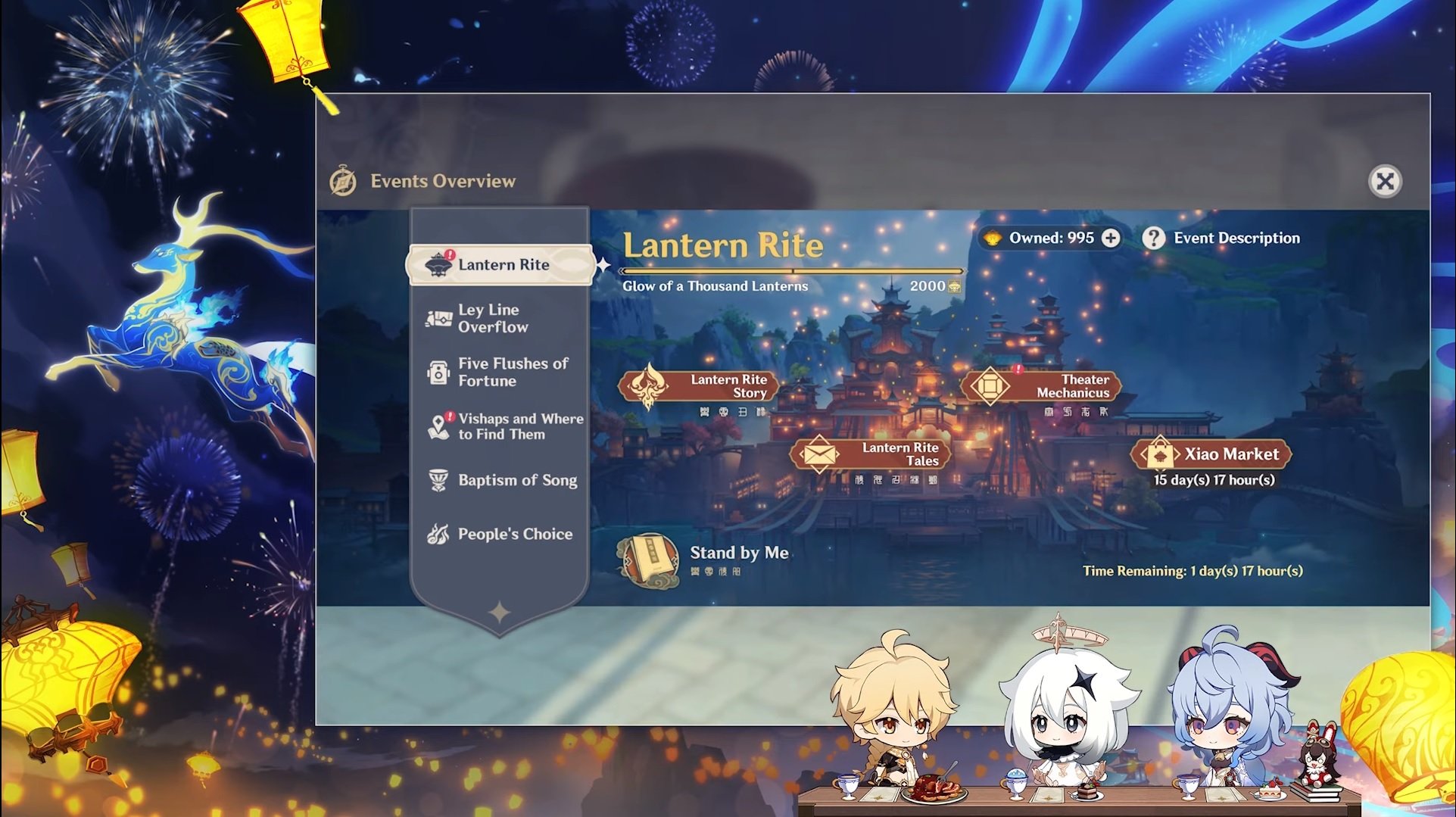 Free 4 Star Character
Every player will have the opportunity to choose a Free 4 Star Liyue Character of their choice.

Ningguang (Geo Catalyst User)
Xinyan (Pyro Claymore User)
Xiangling (Pyro Polearm User)
Xingqiu (Hydro Sword User)
Chongyun (Cryo Claymore User)
Beidou (Electro Claymore User)
Promotion Codes(100 Primogems Each):
jsSK8n23jzR
dU2mhjQL1ZT
nBEm3myAL2b